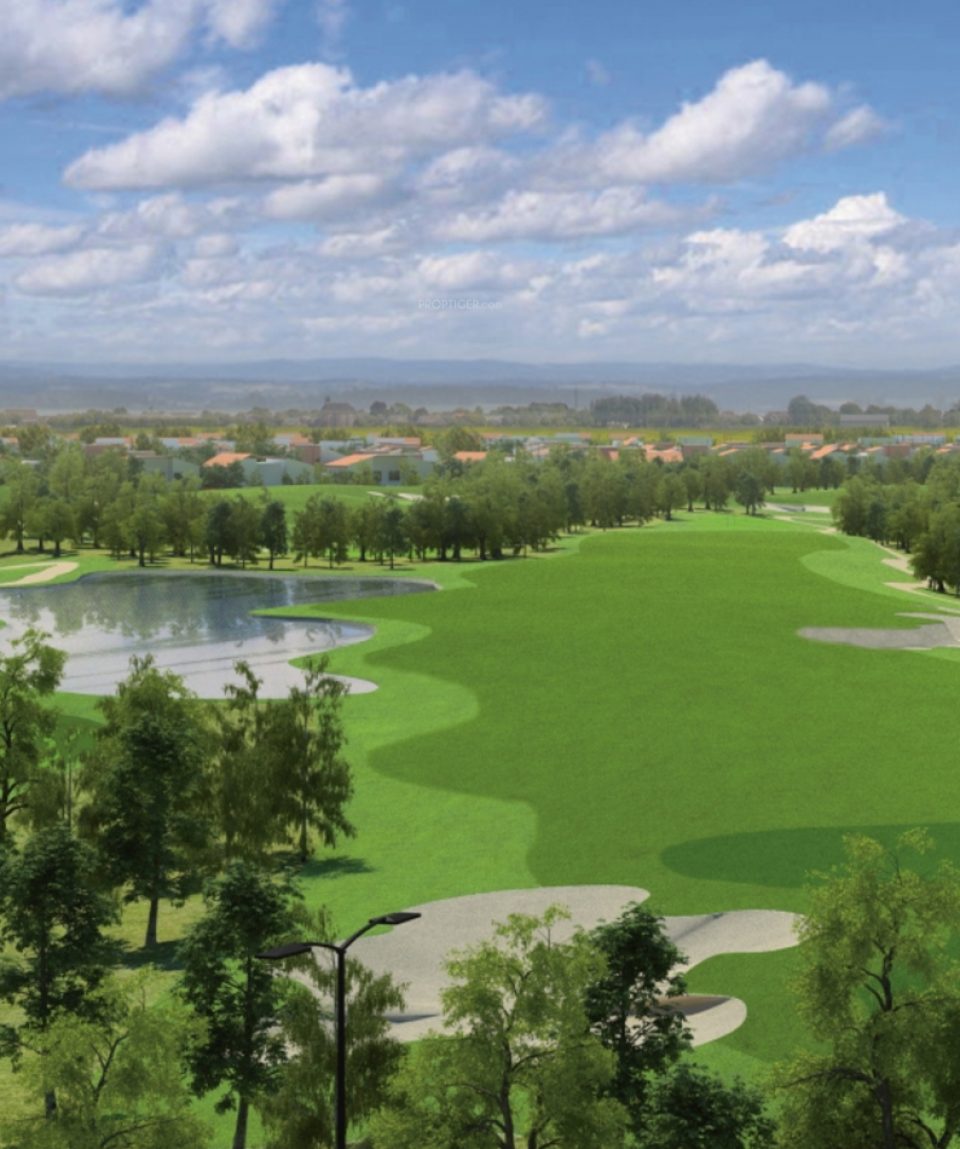 Southern India Golf Tour
from Contact Us
Golf in India grew amidst lush green farms, soothing landscapes and a fervor for the game. The sightseeing that India offers is cherry on top of the cake! Enjoy your game of golf in world-renowned courses & spend the evening exploring the beautiful cities of South India. Who said you can't have the best of both worlds? Certainly, not us.
Golf Rounds at: Bangalore Golf Club, KGA Golf Course, Eagleton Golf Resort, Ooty Golf Course, The Coimbatore Golf Club, Boulders Hills Golf Course & Hyderabad Golf Association
Vacation Style Holiday Type

Activity Level

Challenging
All about the Southern India Golf Tour.
Duration: 08 Nights / 09 Days
Location: Bangalore – Mysore – Ooty – Coimbatore – Hyderabad
Experience the best of Golf that India has to offer, alongside the gems of South India – famed for its temples, architecture and rich cultural heritage. Your journey starts in the metropolitan city of Bangalore; amidst the hustle bustle, is one of world's oldest golf courses, The Bangalore Golf Club. Then, we visit South India's only golf course to be listed in the Rolex Top 1000 Golf Courses of the World – The Eagleton Golf Course. You'll also find the time to explore the Queen of Hill Stations i.e Ooty, a fusion of Indian bustle, Hindu temples, beautiful gardens, and charming Raj-era bungalows. Golf with a view gets a new meaning with The Coimbatore Golf Club, situated at the foot of Nilgiri Mountains and then we proceed towards the Old City i.e Hyderabad. You'll be golfing at Peter Harradine's brain child – Boulder Hills Golf Course Allow us to make this experience a memorable one for you; the royalty, the lush greens, the contemporary gold courses, all make for a charming journey. Both professional and high handicappers can discover the joys and challenges of golf with us.
Highlights to be added in the overview section:
Golfing at the one of the oldest courses in the world – the Bangalore Golf Club
Explore the queen of hill stations – Ooty
Visit the Rose Garden, hosting over 20,000 varieties of roses
Visit the highest peak in the Nilgiri mountains – Doddabetta peak
See Islamic India's most impressive architecture – Charminar
Golfing at a height of 7,200 feet at Ooty Golf Course
Golfing at Eagleton Course – one of the finest grounds in India
The tour package Mapping at a glance
Day 01

Arrival in Bangalore.

On arrival, our representative will meet you & escort you to your hotel. You have the remaining day free at your leisure.Overnight at the hotel.

Day 02

Bangalore

After breakfast at hotel, proceed to play golf at Bangalore Golf Club, The oldest golf course outside of the British Isles. The Par 70 course currently plays to a yardage of 6118 yards from the Blue tees and 5278 yards from the Red tees and is also one of the few courses in India that pioneered the use of recycled effluent water for irrigation of tees, fairways & greens.Enjoy old-world charm with modern amenities and breathtaking views of the golf course. Reward yourself with a drink at Pudy's Bar after you've won over the golf course.

In the latter half of the day, we'll explore the city of Bangalore. You'll find lovely parks and striking Victorian-era architecture all around the city. Major attractions include LalBagh ( the Red Garden), one of the best gardens in the East for its layout, maintenance, scientific treasure and scenic beauty & Maharaja's Palace; a mixture of Tudor architecture with a hint of Gothic Influence where kaleidoscope patterns adorn the hallways & the walls are covered in historic paintings.

Overnight at the hotel.

Day 03

Bangalore / Eagleton Golf Course(40 kms, 1 hr) / Mysore (100 kms, 3 hrs)

After breakfast at hotel, we'll proceed towards Mysore with a layover at the Eagleton Golf Course for a game. Regarded as one of the Best Courses in India by Asian Golf Monthly, Eagleton is the only course in South India to be listed in the Rolex Top 1000 Golf Courses of the World. Hosting an 18-hole 72 par and 6632 yards long course, over 25,000 trees and lush turf.

At Eagleton, a game of golf is an adventure & a unique playing experience.

After, we proceed towards Mysore. After checking in & some relaxation, we'll visit Brindavan Garden – a beautifully laid out terrace garden, famous for its symmetric design & a sight for sore eyes at night, when it's illuminated with colorful lights.

Overnight at the hotel.

Day 04

Mysore / Ooty (158 kms, 4 hrs)

After breakfast, we'll explore the city of Mysore. The Palace of Mysore, built in 1911-12, is a fusion between the Hindu and saracenic styles of architecture with stunning archyways, domes turrets, colonnades and sculptures.

Another sight not to miss is the Chamundeshwari temple, located on top of Chamundi hill, honouring the Durga Goddess, the slayer of demons. Also visit the Nandi Bull. Afterwards, we proceed towardsOoty by surface.

Check in at the hotel & overnight at the hotel.

Day 05

In Ooty

In the morning, we'll play at the OOTY GOLF COURSE.Set at an altitude of 7200 feet, the course extends over 193.56 acres and comprises of 18 holes. It follows the soft contours of downland, with its tonsured effect of tree-bare heights, ringed with gorse and thickly wooded copses of eucalyptus, oak, rhododendron and fir in the hollows. The Ooty golf course is not only scenic but also quite trying, and it would be wise for the visitor to play only nine of the 18 holes on the first day.

Post lunch, we proceed to explore Ooty, also known as the Queen of Hill Stations; a mix of Indian bustle, Hindu temples, beautiful gardens, and charming Raj-era bungalows.

Our main attractions include the Rose Garden –home to over 20,000 varieties of roses!Botanical gardens, and doddabetta peak – the highest peak in the Nilgiri Mountains at 2,637 metres.Overnight at the hotel.

Day 06

Ooty / Coimbatore (88 kms, 2 hrs)

After breakfast at the hotel, we proceed for Coimbatore. Upon arrival, check in at Hotel. After relaxing for a while, we head on to play Golf at The Coimbatore Golf Club – An 18 hole ground & the first privately owned golf club in India after World War II.It sits on a 40-hectare area at the foot of the Nilgirimountains, with the course measuring 6,282 meters, and features very fast greens and long fairways that are mainly straight and run parallel to one another. </p.

Depending on the time available, we can visit Marudhamali Temple, should you wish to.

Overnight at the hotel.

Day 07

Coimbatore/ Hyderabad by Flight

Our representative will help you transfer to the airport for your flight to Hyderabad. On arrival, our representative will escort you to your hotel. Rest of the day is free at your convenience. Overnight at the hotel.

Day 08

In Hyderabad

After breakfast, we head towards a game of gold at the Boulders Hills Golf Course. The 18-hole championship course, designed by Peter Harradine, features huge rocks and majestic boulders that provide natural coulisses, back drops, and hazards. An upscale club offers a wide range of amenities for golf enthusiasts.

After the game, we'll explore the city of Hyderabad; one of India's most evocative ancient quarters. From chai shops to spice merchants, you'll experience an urban fusion of color & commerce. We'll see Islamic India's most impressive architecture, standing tall in the form of Charminar, a mosque that looms over the Old City. Overnight at the hotel.

Day 09

Leave Hyderabad

In the morning, we'll head towards Hyderabad Golf Club – An 18 hole, 6057 yard, Par 71, well maintained golf course, with water bodies and fast greens along with a modern club house with food & beverages.

After your game, our representative will escort you to the airport for your onwards journey. </p/>