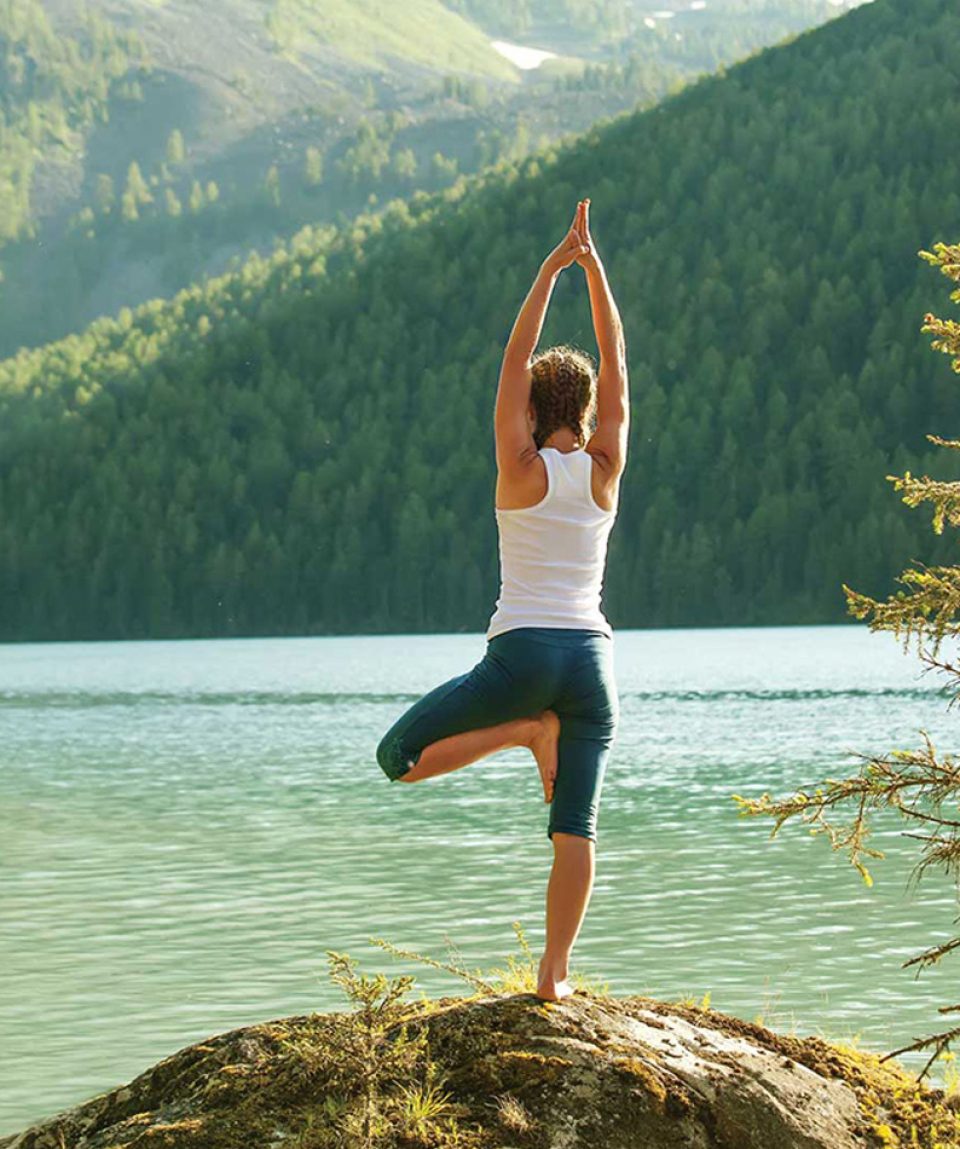 Yoga & Meditation Tour – India
from Contact Us
Travel, is like meditation; with each journey, you find a little more of yourself.
Now, how about travel with meditation? Yoga refers to traditional physical and mental exercises, dating 5000 years back. Get away from the hustle & bustle of your day to day life to rejuvenate and connect to your inner self in Delhi & Rishikesh.
Vacation Style Holiday Type

Activity Level

Challenging
All about the Yoga & Meditation Tour – India.
Duration: 08 Nights / 09 Days
Location: Delhi – Rishikesh – Jodhpur – Udaipur
India is recognized for its ancient knowledge of Yoga and Ayurveda all over the world. Yoga is the art of uniting your physical self with your spiritual self. The benefits of yoga are known all over the world, corroborated by psychologists & doctors alike. With us, your yoga-centric journey takes place in the scenic Himalayas. We offer this journey in enchanting locations such as Haridwar & Rishikesh – two prominent places for yoga – Jodhpur & Udaipur, for the ideal blend of nature and culture; from ashrams to temples, you can find your calling and what moves you.
Tour Highlights:
Explore Delhi
Visit Rishikesh
Attend Yoga class.
Visit Ram Jhula & Laxman Jhula
Visit Forts & Places in Jodhpur
Visit Forts & Places in Udaipur
The tour package Mapping at a glance
Day 1

Arrival in New Delhi

Arrival at IGI Airport, New Delhi. Assistance will be provided at the airport & a member of staff will transfer you to your hotel.

DELHI: The modern capital of India is also an ancient city whose origins are lost in a legend. Hundreds of monuments adorn with its carved and ancient history. From this city, many Hindu and Muslim dynasties including the Mughals, ruled India. No less than 7 successive cities existed here before the arrival of the British, who created, with the help of Sir Edwin Lutyens, his dream capital.

You have today to relax & unwind before you start exploring the magical subcontinent of India.

What better way to relax than with a quick yoga sesh? Your Yoga Expert will be a wellness and lifestyle expert and has been in the fitness industry for 15 years! She has been certified from the "International Sivananda Vedanta and Yoga Center" and studied under the tutelage of famous yoga gurus in her quest for yogic knowledge. If that is not enough, she has also authored 6 books on yoga!

You'll be learning the best from the best!

Overnight stay at hotel.

Day 2

Delhi – Rishikesh (via Haridwar)

After breakfast at the hotel, we'll visit Old Delhi; we'll drive past the Red Fort, visit Jama Masjid, the largest mosque of the India. Afterwards, we'll enjoy the daily activities of the colorful markets of old delhi, riding in a rickshaw ie Taxi bike, pulled by man. Also on our agenda is Raj Ghat, the place where Mahatma Gandhi was cremated and Humayun's tomb, the tomb of the Mughal Emperor Humayun in Delhi, India. The tomb was commissioned by Humayun's first wife Bega Begum in 1569-1570, and designed by Mirak Mirza Ghiyas, a Persian architect chosen by Bega Begum.

In the afternoon, we'll head towards the Railway Station to board a train to Haridwar. Arrive at Haridwar, then drive to Rishikesh, which styles itself as the 'Yoga Capital of the World', with masses of ashrams and all kinds of yoga and meditation classes. Overnight at the hotel.

Day 3

Rishikesh

In the early morning, boost your mind and body with a Yoga class conducted by a Yogacharya, who is Ph.D. in yoga. Right form his childhood; he has a deep interest in spiritualism. In his early youth, he even became disciple of a yogi who had spent years meditating in the Himalayas. After graduating in science (B.Sc.) he did M.A. in Philosophy in 1973 from world famed Gurukul Kangri University in Haridwar (located in Uttrakhand State). Subsequent to this, he got his Ph.D. in 1977 from Banaras Hindu University. His doctoral thesis was based on Patanjali Yoga and Sri Aurobindo Yoga disciplines.

After your session, have breakfast & then drive to Lachman Jhoola, which is said to have been constructed by Lord Rama. The rope bridge that existed earlier, has been substituted by a solid bridge .There is another suspended bridge i.e. Ram Jhoola, constructed recently and made of iron.

Visit the Gita Bhawan ; An ashram established in the 50s, containing a dispensary with Ayurvedic practitioners. Triveni Ghat is also on the agenda where you can watch the aarti ; the river comes alive with flickering flames as floating offerings are released onto the Ganges, truly an experience to live.

In the evening, unwind with a 1-hour Yoga class conducted by yoga instructor follow by lecture on Hinduism. Lecture on Hinduism is special activity for people interested in Hindu religion. Both Haridwar and Rishikesh is full of various Ashrams and Gurus.

Hindu is the third largest religion in the world with more than a billion adherents. Hindu people are living not only in India but also in Nepal, Bangladesh, Sri Lanka, Mauritius, Suriname, Guyana, Trinidad and Tobago, etc. Hinduism very easy to follow, but it is very hard to understand. Rishikesh is famous and visited by millions for its spirituality. We will be arranging lecture on Hinduism with the help of some well known spiritual leaders. You can directly ask your questions and get answers.

Overnight in the hotel.

Day 4

Rishikesh

Start your day feeling rejuvenated with a 1 hour yoga class conducted by a specialist. Following this session, have breakfast.

Spend the morning at your leisure -You can learn to play the sitar or tabla; try Hasya yoga (laughter therapy), practise meditation or take a punt on crystal healing.

Evening Activity: Private Meeting with an astrologer

We are all curious about the future & astrology helps us understand the opportunities that will present themselves in the coming months + how we are affected by our past. You will be meeting a renowned astrologist for a personal session with palm reading and a horoscope sheet (also called kundli in Vedic Astrology). This is unlike any experience you'll get!

Later Experience a meal inspired by Ayurveda

We Recommend heading to a Restaurant (located near Ram Jhoola with views of the river) for an exclusive dining experience. In the spirit of Yoga & Wellness, we suggest experiencing an Ayurvedic Dinner! The process of eating, according to ayurveda, is something reverent and important for the development of consciousness as well as our physical health. An Ayurvedic Dinner is customized in the healthiest way possible to make you aware of the taste, texture & smell of the food.

End the day with a yoga class and spend the night in your hotel.

Day 5

Rishikesh – Delhi

Morning, leave for Haridwar railway station to board a train to Delhi. Arrive in Delhi & transfer to your hotel, rest of day is free for leisure activity. Overnight stay at hotel.

Day 6

Delhi – Jodhpur

After breakfast at the hotel, proceed towards Delhi Airport to board a flight to Jodhpur .

On arrival, our team member will greet you at the airport & transfer you to your hotel. The blue city is really blue with the mighty Mehrangarh fort overlooking this majestic city. The main attractions we'll explore include Jaswant Thada, Ghanta Ghar, Mehrangarh Fort, Umaid Bhawan Palace and many beautiful lakes and temples.

Day 7

Explore Jodhpur

Start you day with Yoga Session conducted by Yogacharya who has experience of teaching personalized yoga for more than 27000 hours.

Has done P. G. Diploma in Yoga, M. D. in Acc.,Master of Science in yoga & naturopathy, Master Yoga Teacher (of Yoga Alliance International) & Chakra & Aura Certificate teacher.

Later breakfast at the hotel, we'll start exploring the cultural & rural side of Jodhpur to get an insight into India's vibrant culture.

We'll be visiting Bishnoi Village- an authentic Jodhpur village with plenty of historical facts are still displayed. The duration of the tour varies from 3 to 4 hours. And you will travel around 70 kilometres in and around the village. Bishnoi is a community of nature worshippers and the sect was founded by Guru Jambheshwar. This community believes in protecting the nature so much, so they prohibit themselves and others from killing animals and felling trees.

Since they have been protecting wild animals for many years, you will be able to spot different kinds of deer, antelope, black bucks, and more around the village. Also, this tour gives you a great opportunity to explore the rich culture of the Bishnoi community.

Interact with the locals, enjoy the indigenous cuisines, and know more about the evolution of the village

Evening: Champagne Tour of Mehrangarh Fort

Mehrangarh Fort is regarded as Jodhpur's top most attractions by positioning itself atop of a hill rising 400 feet above the city of Jodhpur. This majestic fort was built in 1638-78 having in total seven entrances where the main one being is at the northeast direction.

Your visit to Mehrangarh fort is incomplete without an exclusive champagne tour! Explore the well-preserved heritage structure taking you back in the historical era of Indian culture. Another highlight is outstanding collection of fine and applied arts hanging on the walls of Mehrangarh fort to create a true feel of Mughal period of Indian history.

Day 8

Jodhpur to Udaipur

After breakfast at the hotel, we'll drive towards Udaipur (4 hours 45 minutes' drive/ 250 kms).

Udaipur is hailed as the Venice of the East & possibly, is the most romantic city in India. Perched right next to Lake Pichola, is the shimmering City Palace. Wander through the streets of Udaipur, watch the sunset on a boat ride & wind up your day eating the finest Rajasthani cuisine right by the lake.

Evening: Cooking Demonstration followed by the dinner with Indian Noble Family.

"The Bedla family has had the distinction of serving their cuisine to Queen Elizabeth, Jacqueline Kennedy and Pandit Jawarlal Nehru the first prime minister of independent India."

The Bedla family traces its roots in Mewar (Udaipur) to the time when Rana Sanga invited the three Families of "Purabia Chauhans" to come and support with their swords in the battle against the Moghul emperor Babar at Khanua in the year 1527A.D.

The valor of the "Purabia Chauhans" descendents of the illustrious Prithvi Raj Chauhan (the last Hindu King of Delhi) was greatly valued and in appreciation one of the families was rewarded with the "Jagirs" (Estates) including those at Gangrar near Chittor Garh and at Bedla near Udaipur.

As the premier "Jagirdars" the Bedla Family has played a significant role in the affairs of the state over the centuries. Such was the faith of the Maharana that the Bedlas served as Prime Ministers, Valued Advisors and official hosts to all the dignitaries visiting Mewar as state Guests.

Having to host illustrious foreign and Indian dignitaries, allowed the Bedlas to become excellent in entertainment and food as a mere norm. The official functions at the Bedla palace became famous. Over the years they refined and improved their entertainment activities leading to tables groaning under the weight of superb culinary delights. Their cuisine kept on evolving; keeping intact the basic distinctive authenticity coupled imagination and innovation.

Karan Cuisine offers a vast number of culinary delights comprising of authentic hereditary recipes inherited over two centuries from the kitchens of the House of Bedla.

The family has revived those recipes and has for the past few years has been promoting the cuisine by hosting fine dining for discerning guests.

You can now dine with the family or learn this unique cuisine and culture wile you stay at their ancestral house in Udaipur and experience the culinary heritage and warmth of their hospitality and personalized interaction.

Many guests have indicated a wish to learn about our cuisine. In response to those requests the family is organising culinary classes and offering home stay facilities. The ancestral home has been rearranged to provide quality accommodation with all modern amenities.

Day 9

Udaipur – New Delhi

After breakfast at the hotel, we'll explore Fatehsagar Lake in vintage cars!

Located in the north of Lake Pichola, Fateh Sagar Lake lies just besides the entrance to Moti Magri Hill. What better than driving 'round the lake in a Vintage Car like true royalty? Experience the life of royals in exquisite vintage cars that are rarely available anywhere else in the world!

*Note: Only 5 vintage cars can be provided, accommodating 3 people/car.

Afterwards, proceed to Udaipur airport to board a flight to New Delhi On arrival in New Delhi, proceed for your onwards international flight. Bon Voyage!

We hope you carry back more memories than your hands can hold!