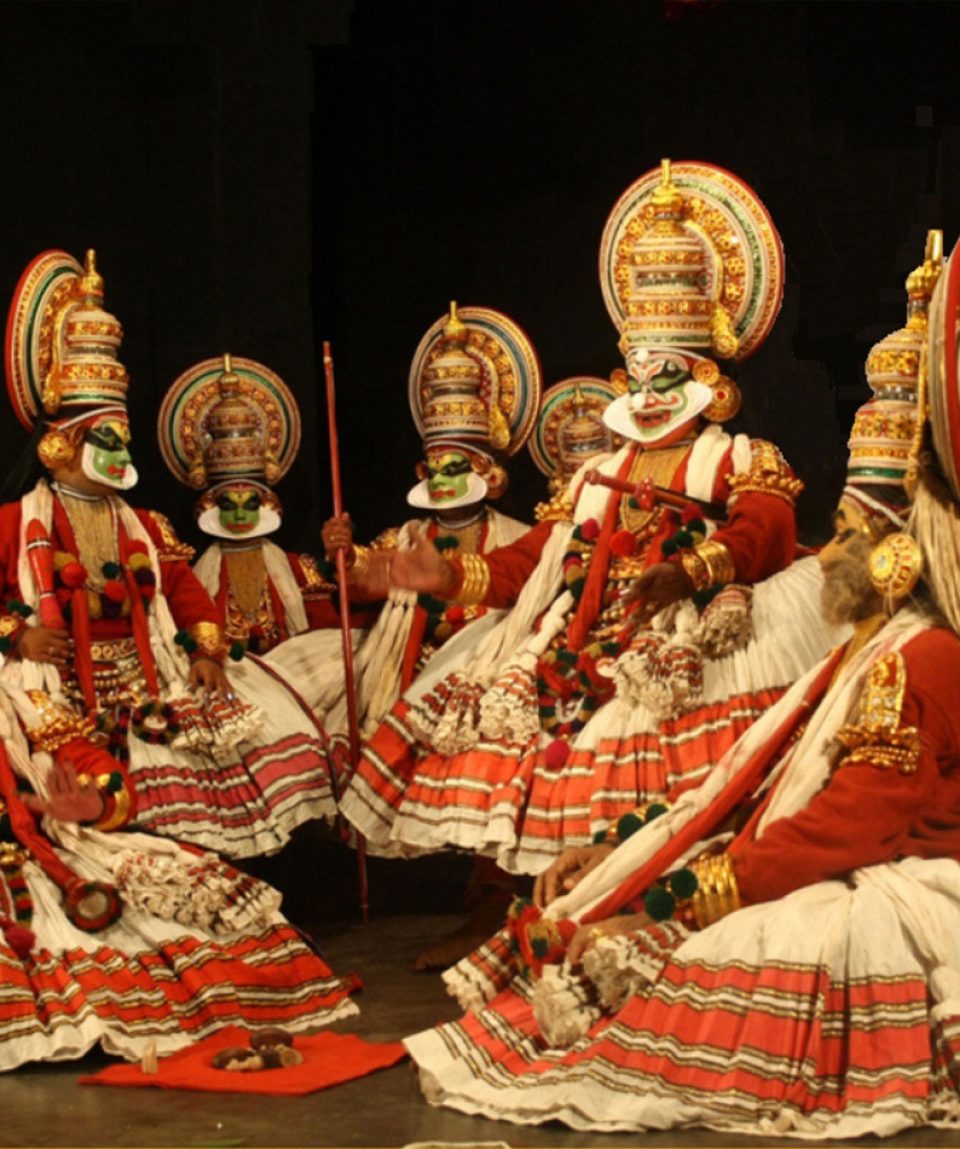 Kerala Curry and Culture Tour
from Contact Us
Anybody can make you enjoy the first bite of a dish, but only a real chef can make you enjoy the last. "Join us to explore the culinary delights of Kerala; think live, hands-on cooking classes, visits to the Spice Village & unraveling the savory secrets of Kerala's cuisine.
Vacation Style Holiday Type
All about the Kerala Curry and Culture Tour.
Duration: 6 nights/ 7 days
Location: Cochin – Kottayam- Periyar – Kumarakom – Alleppey – Cochin
Kerala has a distinctive cuisine, very unusual and different from the rest of India. Kerala is tantalizingly attractive, so is its cuisine, tilted towards the liberal use of fresh coconuts and spices. Chutneys and pickles seem to be an inevitable part of the cuisine. From simple vegetarian food to sophisticated sea food, all occupy a prized place in Kerala cuisine. A variety of non-vegetarian dishes are also a part of the cuisine. One of the best features of Kerala cuisine is that use of oil, sugar and artificial additives is kept to a minimum, which makes it healthy. From exploring the historical gems of Cochin to a stay at Phillipkutty farm, visits to the Spice Village & a houseboat stay, this tour promises to be satiating for all your senses!
Highlights of the tour:
Cooking classes at Phillipkutty Farm
Visit Periyar's Tiger Reserve
A cooking demo by Spice Village's masterchefs
A boat ride to Coconut Lagoon
Stay on a houseboat in Alleppey
Relax at Mararikulam Beach.
The tour package Mapping at a glance
Day 01

Arrive at Cochin

On arrival, our representative will meet you at the airport escort you to your hotel. Check-in at the hotel. After relaxing for some time, we visit some of the major tourist attractions of Cochin like the Dutch Palace, St. Francis Church, Jewish Synagogue & Chinese Fishing nets. In the evening, we'll enjoy the sunset on a boat and explore the stunning port city of Cochin.

Overnight stay at hotel.

Day 02

Cochin – Kottayam (62 Kms/ 2 hours)

After breakfast, we leave towards Kottayam for our stay at Phillipkutty farm. The residence is run by a warm & loving family, and is a wonderful opportunity to enjoy the Keralan experience. The villas are located on the waterfront & are separate from the familial residence so your privacy is not comprised.

After settling in, we attend a cooking class hosted by the family for a hands- on experience. You'll learn to cook Keralan cuisine, which comprises of dishes centered around fish, farm vegetables, fruits, chicken, duck etc. These dishes are usually supplemented with rice and rice based local breads like appam, string hoppers etc.

For dinner, you'll get to taste Phillipkutty's specialties – Karimeen (pearlspot), fish fry, fish molee, prawn and scampi preparations, duck roast and curry, and red hot Kerala fish curry to name a few.

Day 03

Kottayam- Periyar (98 kms/ 03 hours)

After breakfast, we leave for Periyar. Upon arrival check-in at the hotel. After resting , we explore the Periyar wildlife sanctuary via boat cruise on the Periyar Lake.

Periyar- sprawling across 777 sq. kms. of the Cardamom Hills of the Western Ghats, is home to one of the largest wildlife sanctuaries in India. Alive with exotic flora and fauna, it is the perfect gateway tucked away among hills.

Periyar Tiger Reserve boasts a variety of forests, marshes and aquatic habitats spread over 925 Kms. Together they constitute the abode of a great variety of wildlife that include 62 species of mammals, & 320 species of birds.

Then, we proceed towards Spice Village, Thekkady to visit spice plantations.

Spice Village's master chefs will share some of their culinary skills with you at the evening cookery classes. Here, you will learn the secrets of traditional Kerala cooking. And of course, you will enter the magical world of Indian spices – what they are, how to use them, combine them, and savour the special magic they bring to even the most commonplace foods.

Overnight stay at Spice Village.

Day 04

Periyar – Kumarakom (112 kms/3.5 hours)

After breakfast, we shall drive towards Kumarakom, our next destination. After checking in, rest and relax for a while before driving to the coast situated on the banks of Vembanad lake. Enjoy a boat ride to reach Coconut lagoon, located at the banks of Kavanar River. Evening to be spend on a boat cruise, soaking in the sunset & the backwaters.

Overnight at the hotel.

Day 05

Kumarakom- Alleppey

After breakfast, we proceed towards Alleppey – the hub of Kerala's backwaters, home to a vast network of waterways and more than a thousand houseboats. After checking in at your houseboat,

Spend the afternoon cruising the backwaters. These converted rice barges now provide comfortable and spacious living space & are the perfect way to observe Keralan life as you drift along the backwaters. Your personal crew will look after you, preparing your meals and running the boat. We'll stop at a local village to buy fresh water crayfish, have a dining experience on the houseboat while you gaze at the sunset.

Overnight at houseboat.

Day 06

Alleppey

Disembark from boat after breakfast, then moving towards Puthenangadi while cruising along the water of Vembanad lake. Upon reaching Puthenangadi, drive straight towards the Mararikulam Beach (30 minutes drive from Alleppey). Relax at the beach; one of the lesser crowded beaches in South India, ideal for a long walk.

Overnight to be spent at your hotel.

Day 07

Departure for Cochin

In the morning get transferred to the Cochin (1.5 hours drive from Mararikulam) airport to catch a flight for your onward destination.