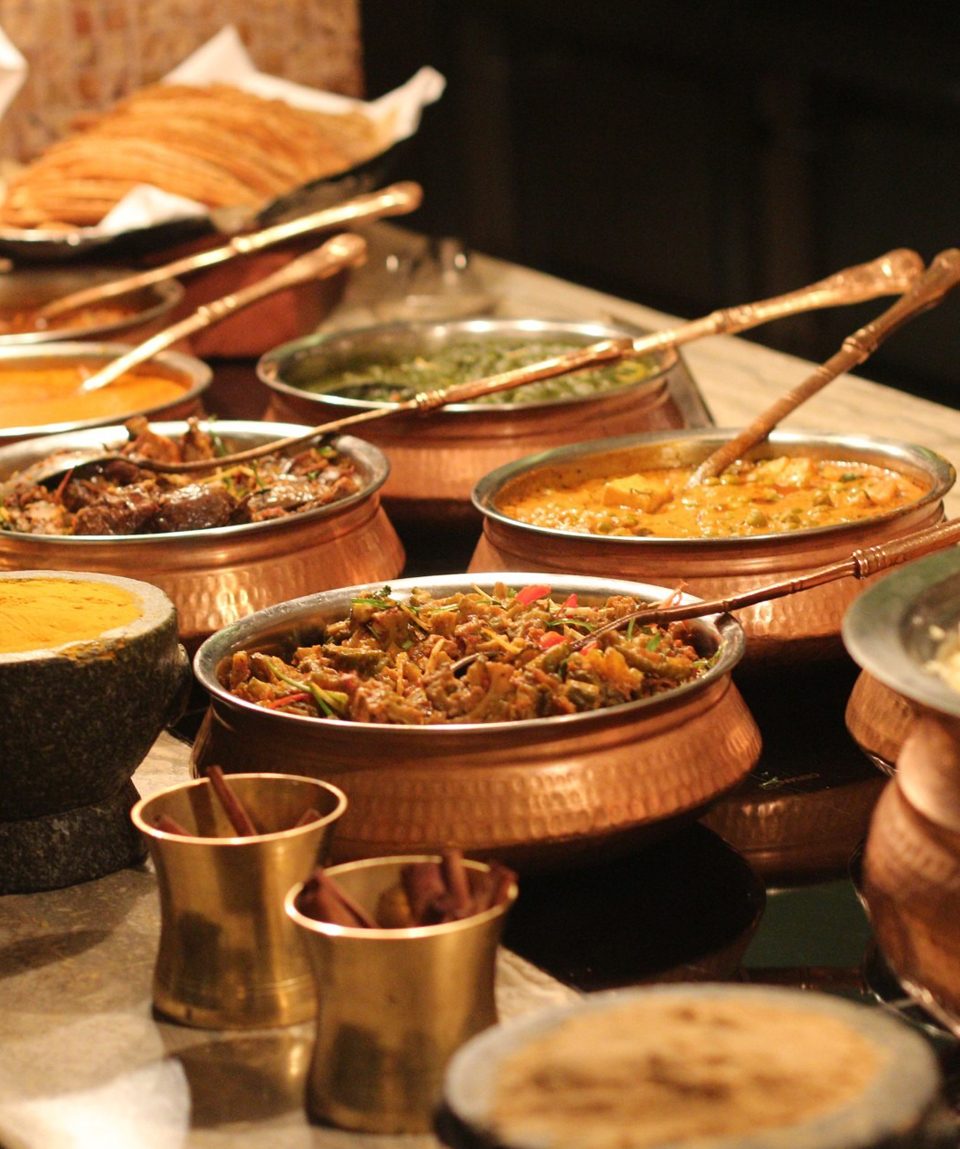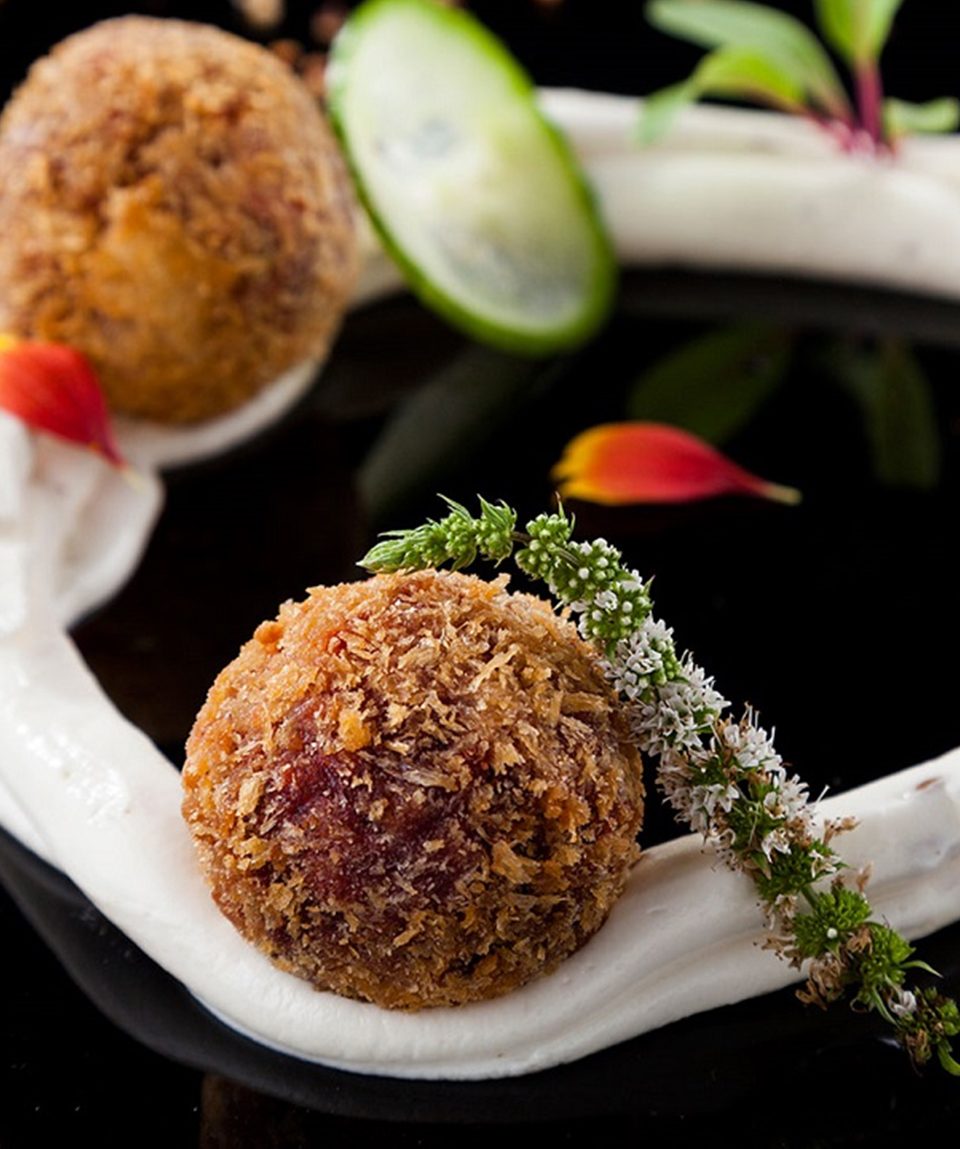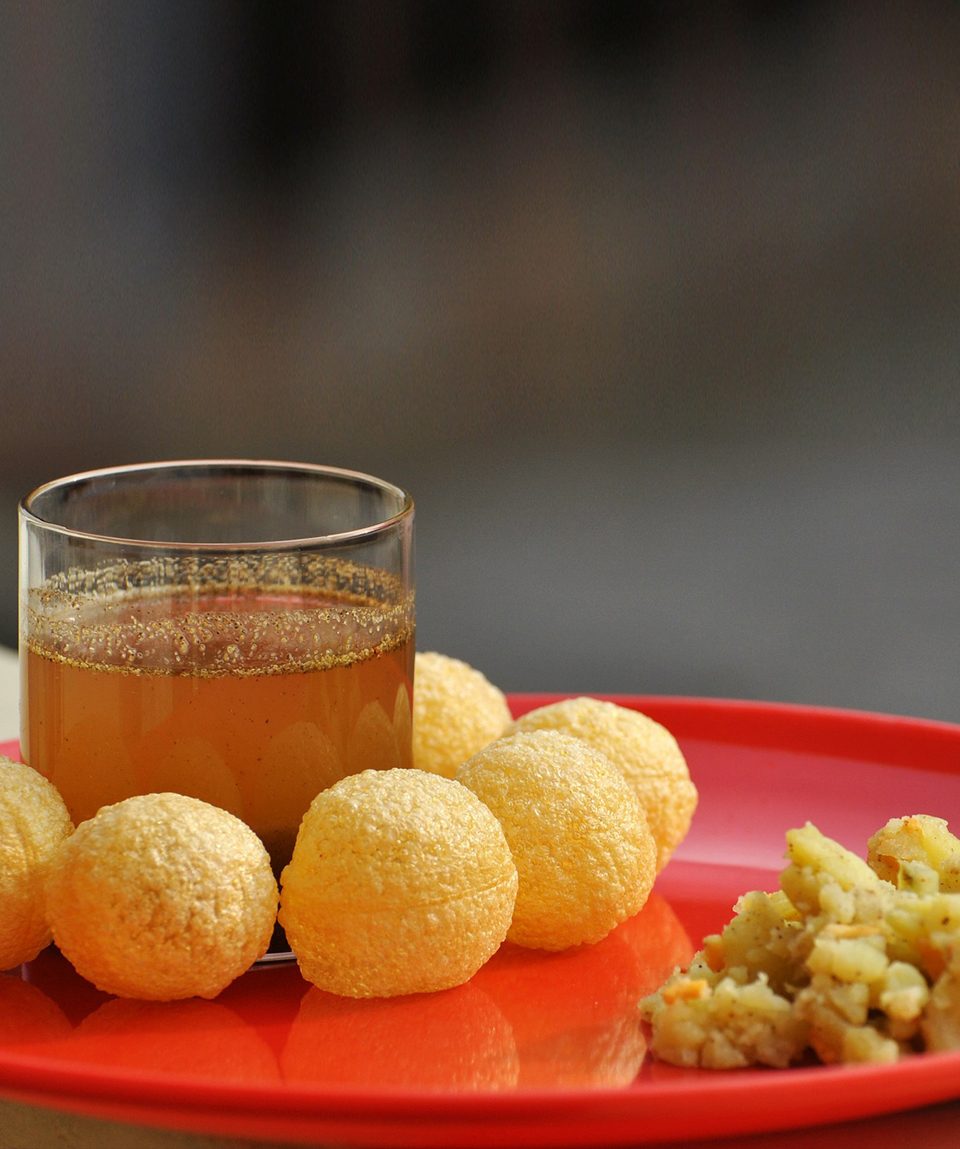 Eat, Pray & Love!
from Contact Us
YOUR JOURNEY AT A GLANCE
Savor a kaleidoscopic sensory immersion in awe-inspiring India, a destination that will stir the very base of your soul.
Best Indian Food Culinary Tour Package India
Vacation Style Holiday Type
All about the Eat, Pray & Love!.
Savor a kaleidoscopic sensory immersion in awe-inspiring India, a destination that will stir the very base of your soul. On this 9 day / 8 night journey, you'll be fully absorbed in India's intoxicating colors, bustling bazaars, vibrant cultures and delightful cacophony of sounds. Explore monuments, museums and marketplaces, from the unforgettable TajMahal, the world's most famous tribute to love, an opulent Golden Temple, countless holy shrines, and vast rural lush farmland, with vibrantly sari draped women, exquisitely embellished threading through the vivid terrain, a sensory overload, India will carve a deep, lasting impression.
3 nights The Oberoi, New Delhi
3 nights The TajSwarna, Amritsar
2 nights The OberoiAmarvilas, Agra
WHAT WE LOVE ABOUT THIS JOURNEY:
Get whisked away on a delicious journey of flavors in Delhi, as you taste spicy samosas and crisp Jalebis
Relish a Michelin star chef's tasting menu at Omya Restaurant at the Oberoi New Delhi
Indulge in a magnificently sumptuous high-tea at an ornate Haveli in the old Delhi market
Create a gastronomic feast in a local's home with fragrant spices and colorful vegetables
Explore Old Delhi, steeped in heritage and fascinating history, each architectural structure tells a story
Visit the holiest shrine of the Sikh community, the 'Golden Temple' in Amritsar
Explore a Punjabiyat farm, and learn about local crops from friendly farmers
Tuck into delicious street food as you meander through the streets of Amritsar on a heritage walk
Marvel at the spectacular TajMahal in Agra, one of the most beautiful elegant buildings in the world
Delight in a romantic candle-lit dinner with the TajMahal as your backdrop
Discover the fascinating history of the Mughals as you explore the impressive Agra Fort
Pamper yourself with a tranquil couple's massage, using Balinese massage techniques
The option to extend your journey to Ranthambore National Park or Jaipur
The tour package Mapping at a glance
Day 1

Delhi

ARRIVE IN INDIA AND TRANSFER TO YOUR HOTEL IN DELHI

On arrival in Delhi, you will be warmly welcomed by your &Beyond representative and chauffeured to your hotel. Luxurious and sophisticated, the Oberoi is ideally located in close proximity to interesting attractions and overlooks the vast expanse of verdant greenery of a golf course and the significant Humayun's Tomb.  A fascinating history awaits you here, exploring New Delhi, a modern vibrant metropolitan city with crumbling, ancient buildings juxtaposed with gleaming stylish architectural wonders.

Delhi is steeped in history and abundant with an array of historic wonders including the Rashtrapati Bhawan designed by Sir Edwin Lutyens as the British Viceroys Palace during English rule; Shahjahanabad founded in 1638, where the Red Fort is situated, and the Jama Masjid in the famed Chandni Chowk, in the heart of Old Delhi, where a rickshaw ride will race you through the narrow alleyways of the city.

Spend 3 nights at the Oberoi, New Delhi

Day 2

Delhi

EXPLORE THE AMAZING CITY OF DELHI

Spend the morning at leisure, exploring your surroundings and sipping delicious cups of tea. Relish a sublime lunch prepared by the hand of a Michelin starred chef at the Omya Restaurant in the hotel. Savor delectable options and appreciate the masterful art of exquisitely prepared food. Listen to a mouth-watering talk on traditional Indian cuisine and then set off on an exciting guided tour of the city.

Your journey begins with a drive past the Red Fort, an imposing red sandstone structure, followed by an interpretive walk through the bustling Chandni Chowk, one of the oldest markets in Delhi. This fascinating walk takes you through the narrow lanes of Old Delhi, complete with mansions, colorful bazaars, Jain temples and stalls selling delectable street food, glittering bangles and shimmering fabrics, followed by a fun-filled rickshaw ride. Meander through a fragrant spice market with a food expert and discover heaped buckets billowing with aromatic spices. Enjoy a serene visit to the Jama Masjid (mosque) and then delight in high-tea at the historic Haveli Dharampura.

Spend your evening at leisure

Day3

Delhi

ENJOY A VARIETY OF EXCITING EXPERIENCES IN THE CITY
Today, after tucking into a wholesome breakfast, you will be collected from the hotel to explore New Delhi, which reflects the legacy the British left behind. The tour of Imperial Delhi starts with a discovery of the RashtrapatiBhawan where you will marvel at this impressive residence of the President of India, featuring a huge copper dome and continue to India's gate and Rajpath, the King's Way. Explore the AgrasenkiBaoli, a protected monument with great depths and incredible serenity, and Qutub Minar, a UNESCO World Heritage Site and the world's tallest brick minaret.
Visit a local market to refresh the senses with the fragrance of aromatic spices and colorful vegetables, followed by a hands-on cooking class, and delicious meal enjoyed in a local's home. This experience gives you an understanding of how spices and vegetable are purchased and haggled over at the local market. Relish this intoxicating journey from buying the fresh produce to creating a gastronomic feast, cooked by you with some help from us! Share a few laughs along the way and cherish this memorable dining celebration.

Day 4

Amritsar

EXPLORE CHARMING AMRITSAR

Upon arrival in Amritsar, you will be assisted with your check in at the TajSwarna, Amritsar. This beautiful retreat embodies the best of Punjab's iconic history, art and culture. Fusing modern design with traditional elegance, TajSwarna Amritsar is a stylish, sophisticated hotel. Featuring spacious rooms, an array of dining options, meeting facilities, Health Club, Jiva Spa and Salon, it is in close proximity to the main shopping area of the city.Once you have settled in, you will have the opportunity to observe the "Changing of Guard" ceremony at the Wagah Border. A vast number of visitors come to witness the beautiful border ritual, and the flag hoisting and lowering activities which are done with great skill and precision by the border security forces of both India and Pakistan. Enjoy an authentic Punjabi thali dinner at the hotel that comprises of a number of components including the famous 'kulcha' – a light and fluffy Indian bread that is well known to this region. After dinner visit the Golden Temple to observe the Palki Sahib ceremony. An incredibly spiritual event, a holy book, 'Guru Granth Sahib' is carried to a room for a night and hymns are read and sung and once the book is closed there is silence. A cacophony of sounds swells as hymns and prayers are chanted and the book is gently placed in a golden palanquin and devout followers and visitors can participate in the ceremony, and help carry the palanquin.

Day 5

Amritsar

FULL DAY EXCURSION TO THE PUNJABIYAT FARM

Today, you will delve into a full day excursion to a Punjabiyat farm for a rural Punjab experience.

Located a little more than an hour's drive from Amritsar, amidst vast farmlands, it feels as if you are a million miles away in splendid isolation.  Lush green fields undulate as far as the eyes can see, glittering in the sun and merging into the distant horizon.

Upon your arrival, you will be welcomed by a traditional Bhangra dance troupe, and offered customary drinks. Relax and explore the farm area, visit the nearby village dairy, the local village school, enjoy a bullock cart or tractor ride, cycle around the rural landscape, and experience Punjab at its purest. Engage with the locals and participate in farm activities where you can help the farmers in their fields, discover local crops and how they are cultivated, and visit a local mandi (vegetable and grain market).

Return for a delectable lunch, with a glorious array of options to entice your palate.  Savour incredibly tasty lassi, Sarsonkasaag and Makke di roti, Kheer made of Sugarcane, Raita, stuffed Naan, Butter Chicken/ Paneer and Dal makhni with white butter, all under the shade of an enormous leafy tree.

Day 6

Amritsar

EXPLORE AMRITSAR IN-DEPTH

After a leisurely breakfast, you will be whisked away to a community kitchen at the Golden Temple, to witness the morning bustle of service. The Golden Temple, located in the heart of the city, is the most sought-after attraction of Amritsar and features a  stunning inner sanctum, shimmering in the water of the holy tank, flanked by spotlessly clean marble walkways and pavements.

This Sikh Temple is home to the famous community kitchen, where it is considered a privilege to assist cooking the food and serving a simple meal to pilgrims and visitors. This insightful experience is followed by a heritage walk in the city and a visit to the Partition Museum. This fascinating museum displays a vast array of newspaper clippings, photographs and personal items of individuals who struggled for freedom during the partition of the Indian subcontinent in 1947. A moving tribute, this museum portrays a lasting legacy of the victims and survivors.

The heritage walking tour will take you deep inside the narrow labyrinth of lanes of the 400-year-old city of Amritsar. Visit an array of streets deliciously known for their enticing food that spans many generations. You will visit traditional food stalls that developed in the folds of the culture of Amritsar. At each stop, relish the opportunity to sample the house specialties. Some of the foods that you can try include paratha's, (Indian flatbread) samosa (triangular deep-fried dumplings stuffed with potatoes), kachori (deep-fried dumplings stuffed with an assortment of lentils and spice), kulfi (Indian ice-cream), lassi (a yoghurt drink) and jalebi, (Indian sweet).

Day 7

Agra

TRANSFER TO AGRA

After a delicious breakfast at the hotel, you will be collected for your flight to Delhi and four hour drive to the iconic city of Agra. Inspired by Moorish and Mughal architecture, the OberoiAmarvilas is the perfect counterpoint to the majestic TajMahal, which can be seen from all its rooms. The hotel delights guests with its terraced lawns, fountains, reflection pools and pavilions. A fine selection of international cuisine, as well as authentic dishes highlighting the flavours of India, is served at a choice of two restaurants. Spend the day indulging at the rejuvenating spa, dipping into the cobalt blue swimming pool, and relaxing in the colourful terraced garden. Unwind and explore your beautiful retreat, before freshening up for a romantic sunset exploration of the iconic TajMahal. Said to be one of the most elegant and a harmonious building in the world, the TajMahal is the manifestation of the wealth and luxury of Mughal art as seen in its architecture, garden design, painting, and calligraphy.

This evening enjoy a romantic candle-lit balcony dinner with the spectacular TajMahal as your idyllic backdrop.

Spend two nights at the OberoiAmarvilas, Agra

Day 8

Agra

EXPLORE THE TAJ MAHAL AND THE AGRA FORT

Today you pay homage to love at the captivating TajMahal, a gift of love from Emperor Shah Jahan to his cherished wife, MumtazMahal. It is said that this unrivalled breath-taking white marble mausoleum took 20 000 men 22 years to build. Explore the interesting Mughal architecture of Agra Fort, the stronghold of the Mughal Empire. This impressive fortress holds many stories in its walls of deep red sandstone that spans almost 3 kilometres (two miles) long. After your day of history and immense beauty, enjoy a spa treatment and sink into the ultimate relaxation with a Balinese deep pressure massage. Appreciate the end of your day with a visit to the TajMahal at sunset, and capture the breath-taking beauty as the golden sunset illuminates the intricate white marble.

Day 9

Delhi

TRANSFER TO AIRPORT FOR YOUR OUTGOING FLIGHT

Today, after a leisurely breakfast at the hotel, you will be collected for your flight to Delhi. On arrival in Delhi you will be assisted to check-in for your international flight.