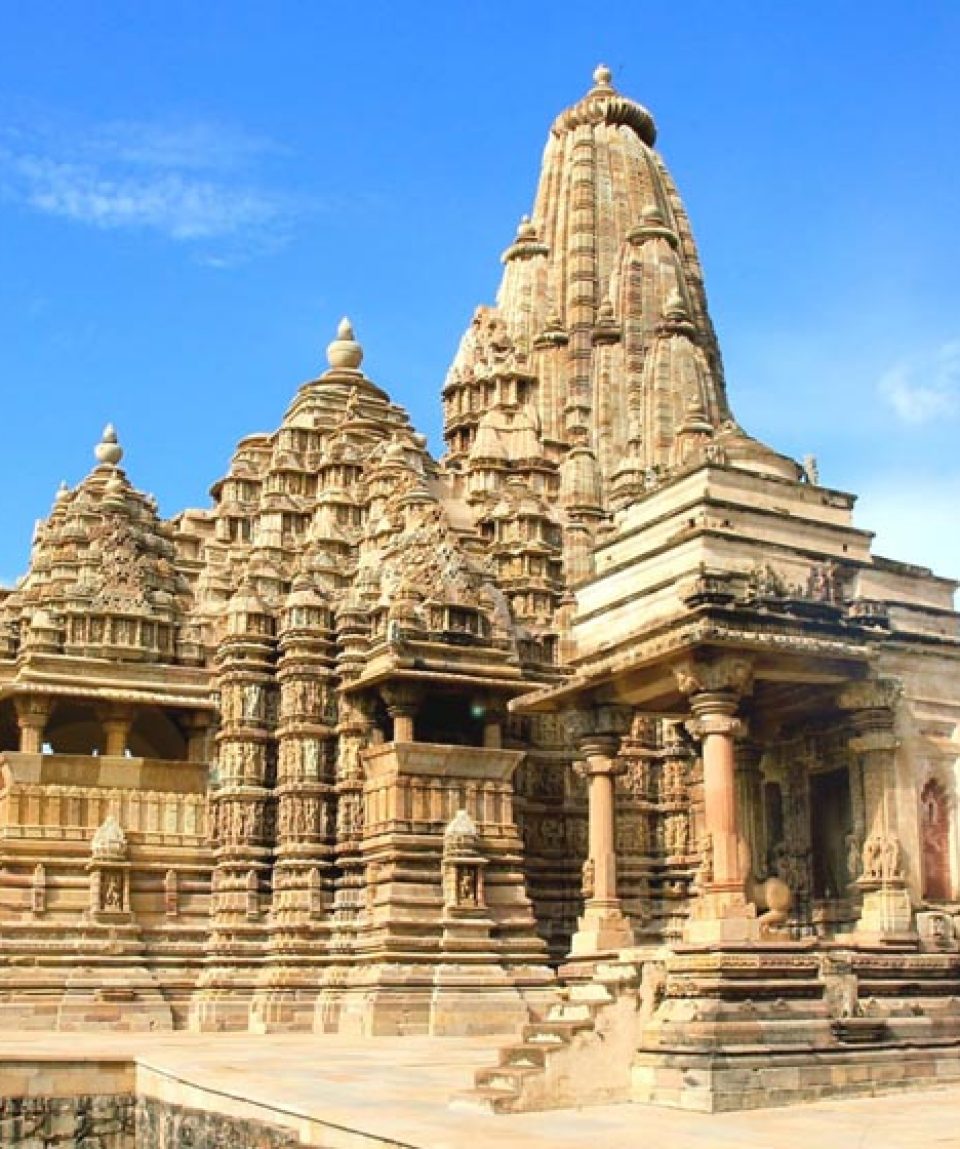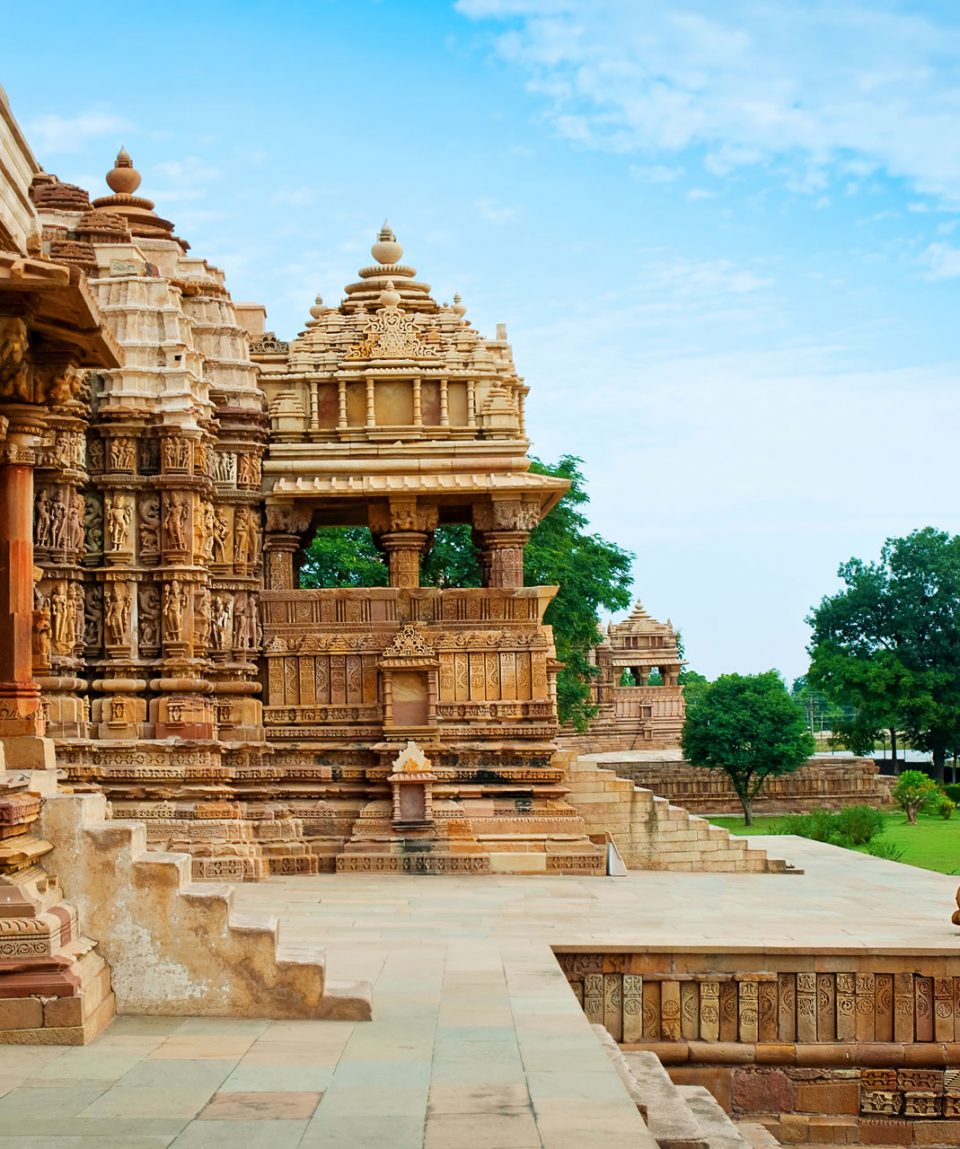 Classic India
from Contact Us
Immense beauty, and age-old culture is the best option to increase your knowledge in the most scenic locations of the nation. Classic North India tours are the best option for your this requirement.
Vacation Style Holiday Type
All about the Classic India.
Duration: 08 Nights / 09 Days
Location: Delhi – Jaipur – Agra – Khajuraho – Varanasi – Delhi
Explore classical India like never before with our 08 Nights / 09 Days tour package. The package will give you a magnificent insight into the religious and cultural heritage of incredible India that cannot be seen elsewhere. During your tour, you will experience something different and unforgettable in each city. Delhi will offer a combination of everything like magnificent forts, mosques, food and shopping. Agra will take you back to the golden period of the Mughals. Jaipur will offer you a glimpse into the grandeur of Rajputana's and Varanasi will lift up your religious spirits.
Highlights of the tour:
Delhi: Red Fort, Raj Ghat, Jama Masjid, Chandni Chowk, India Gate, President's House, Humayun's Tomb & Qutub Minar
Jaipur: Elephant ride to Amber Fort Palace , City Palace, Jantar Mantar (Observatory) & Hawa Mahal (Palace of Winds)
Fatehpur Sikri:  Akbar's Residential complex, Mosque & Tomb of Salim Chisti
Agra:  Taj Mahal, Agra Fort, Sikandara
Orchha:  Orchha Fort, Jahangir Mahal, Raj Mahal, Ram Raja temple
Khajuraho: Temple Complex – Kandariya Mahadeo, Chaunsat Yogini & others
Varanasi: Excursion to Sarnath, Boat Ride & Explore ghats
The tour package Mapping at a glance
Day 1

Arrive in Delhi

As soon as you reach Delhi airport our representative will welcome you and accompany you to the hotel. You stay in the hotel overnight

Day 2

Delhi – Jaipur (265 Km / 6 hrs)

Once you complete your breakfast you start touring in and around Delhi. You explore the President's Palace, India Gate, Raj Ghat, Bangla Sahib, Laxmi Narayan Temple and the Quatab Minar, which is a historical monument rising up to 73 meters high and having a diameter of 15 meters. The wall of this monument is attractive as it comprises of carved out quotations of the Holy Koran, which is the sacred book of the Muslims. It is also a perfect tower in the Persian world. Towards the afternoon you drive down to Jaipur and get into your hotel and stay overnight.

Day 3

Jaipur

Post your breakfast you set out for Amer Fort by taking an elephant ride. This is going to be one of a kind experience. After this you head to City Palace that spans across a huge area which is further divided into a set of gardens, buildings and courtyards. In the recent times a section of this Palace has been transformed into a museum, which comprises of three wings of Textiles, Artefacts and the Armory. Stop over at the famous Observatory that was established by the famous king Jai Singh in the year 1728. This Observatory is a refined

specimen of exquisite craftsmanship and accuracy, where every part of the establishment has a certain purpose to evaluate the placement of the altitudes, stars and the azimuths and even calculating the eclipses. The other place to watch out for is the Hawa Mahal also called the Palace of Winds that was constructed in 1799 and is a prominent landmark in Jaipur. Post this you return to hotel for an overnight stay.

Day 4

Jaipur – Fatehpur Sikri – Agra (240 Km / 6 hrs)

Agra from Jaipur in the morning post breakfast. On the way, you get to visit the Fatehpur Sikhri, which was constructed by the eminent emperor Akbar celebrating his son Jahangir's birth. Soon this city was deserted however even today it happens to a fine testimony of Mughal architecture. As you arrive at Agra you walk into your hotel and stay overnight.

Day 5

Agra

As you complete your breakfast you make a move to Taj Mahal, built by the famous ruler Shah Jahan in memory of his beautiful wife, Mumtaz Mahal. From here make a move to Agra Fort, which has witnessed several historical events which in turn resulted in the construction of Taj Mahal. The fort is an ideal place from where you can have the best glimpse of Taj Mahal. From here move towards Itmad Ud Daulah, which is a striking marble mausoleum established by Empress Nur Jehan in the fond memory of her honorable father Mirza Ghiyas Beg, who was a reputed Mughal Force commander. From here you return to the hotel for an overnight stay.

Day 6

Agra – Jhansi – Orchha – Khajuraho (190 Km / 4.5 hrs)

In the morning after your breakfast, you will be taken to the railway station to board Shatabdi Express and move to Jhansi and from there to Khajuraho. Here you get to explore the Eastern Group of temples in half a city tour and return back to the hotel for an overnight stay.

Day 7

Khajuraho – Varanasi (By Flight)

Once you have completed your breakfast you tour around the striking Western temple cluster. The Khajuraho temple is a UNESCO world heritage site that preserves exquisite architecture and artistic excellence that has been kept for the future generations by Chandela dynasty rulers. Exotic carvings and delicate sculptures define these temples and reflect the authentic beauty and elusiveness of Indian art. In the afternoon you board the After a flight to Varanasi and reach your hotel. In the evening you head to Ghat and experience the serene Aarti ceremony. You return to your hotel for an overnight stay.

Day 8

Varanasi

In the morning you get to experience a relaxing boat excursion on the Holy Ganges. As the boat passes by the river you will watch how people take their bath in the morning and offer their prayers and wishes to the bright rising sun. You also get a glimpse of Manikarnika and Harishchandra, the two prominent cremation Ghats where the sacred funeral pyre is lit up along with other ritualistic practices. It is a belief amidst the pious Hindus that to breathe their last in Kashi and get cremated here is close to attaining Nirvana, from the mortal existence. Whilst you return you can take a stroll around the local market. On the way visit the Benaras Hindu University and the Bharat Mata Temple. You come back to the hotel for your breakfast and then move to Sarnath in the afternoon, which is a prominent Buddhist center and where Buddha gave his first lecture. You can also be there at the Sarnath Museum that showcases a great collection of Buddhist sculptures and art pieces. You return back to your hotel post that for an overnight stay.

Day 9

Varanasi – Delhi (By Flight)

On this day you will be transferred from Varanasi to Delhi to the international airport by our company representative to board your flight for onward destination.