Latest on E-Visa to India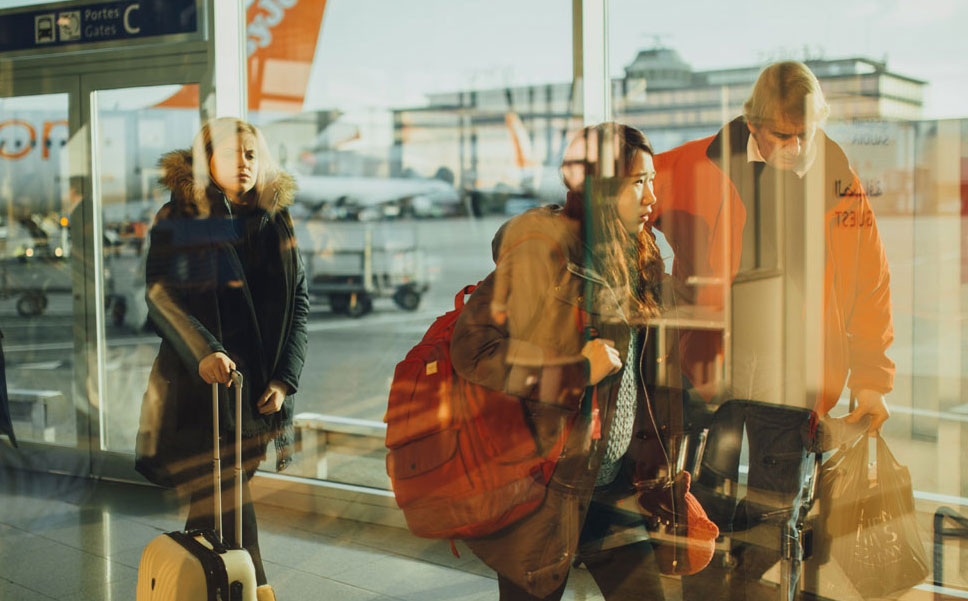 VISA ON ARRIVAL FACILITY TO ALL THE NATIONALS OF SOUTH KOREA FROM- 1st Oct 2018.
The government of India has decided roll out the facility of Visa –on- Arrival (VOA) to nationals of the Republic of South Korea in addition to Japan with double entry for a period not exceeding 60 days for business, tourism, conferences and medical purposes at 6 international airports viz. Delhi, Mumbai, Chennai, Kolkata, Bengaluru and Hyderabad w.e.f. 1st October 2018
FOREIGNERS CAN GET INDIA VISA EXTENDED ONLINE NOW- 14th April 2018.
Foreigners touring India will no longer need to visit Foreigners Registration Office or the Foreigners Regional Registration Office (FRO/FRRO) for visa-related services, including registration and visa extension, which will now be offered online through the e-FRRO platform. This will allow foreign tourists/travelers to avail of paperless and cashless visa-related services online while eliminating the need for any human interface.
In the new system, foreigners will be able to get 27 visa and immigration-related services in India from the comfort of their place of stay. Using the e-FRRO application, foreigners can apply online and obtain the service(s) through email/post without appearing in person at the FRO/FRRO.
Using this application, foreigners are required to create their user ID by registering themselves. Afterwards, they can apply online through registered user ID for various visa and immigration related services in India like registration, visa extension, visa conversion, exit permit, etc.
E-TOURIST VISA WHICH WAS LAUNCHED BY GOVT. OF INDIA ON 27TH NOV 2014 NOW COVERS 150 COUNTRIES & 16 AIRPORTS
The government of India has decided to revise the e-Tourist Visa (e-TV) fee in four slabs of0, US $25, US $ 48, and US $60 from November 3, 2015. Presently e-TV application fee is US $ 60 and bank charge is US $ 2 which is uniform for all the countries. The revision of Visa fee has been done on the principle of reciprocity. Bank charges have also been reduced from US $ 2to2.5 o/o of the e-TV fee. There is no bank charge for zero visa fees.
The government had launched e-Tourist Visa scheme on November 27, 2014. The scheme has been extended to 113 Countries/Territories. Sixteen Indian airports have been designated for providing e-Tourist visa service till now. The scheme has been implemented in a completely online mode with the provision of pre-authorization of visa in the form of ETA (Electronic Travel Authorization). The visa service under the scheme is being rendered in time-bound manner and decision is communicated to applicant via e-mail within 72 hours of making an online application.
Out of ll3 Countries/Territories included in e-Tourist Visa scheme US $ 60 has been fixed for 5 Countries/Territories (Mozambique, Russia, Ukraine, United Kingdom and USA).
US $ 48 has been fixed for 86 Countries/Territories (Andorra, Anguilla, Antigua & Barbuda, Armenia, Aruba, Australia, Bahamas, Barbados, Belgium, Belize, Bolivia, Brazil, Cambodia, Canada, Cayman Island, Chile, China, China- SAR Hong Kong, China- SAR Macau, Colombia, Costa Rica, Cuba, Djibouti, Dominica, Dominican Republic, East Timor, Ecuador, El Salvador, Estonia, Finland, France, Georgia, Germany, Grenada, Guatemala, Guyana, Haiti, Honduras, Hungary, Indonesia, Ireland, Israel, Jordan, Kenya, Laos, Latvia, Liechtenstein, Lithuania, Luxembourg, Malta, Malaysia, Mexico, Monaco, Mongolia, Montenegro, Montserrat, Myanmar, Netherlands, New Zealand, Nicaragua, Norway, Oman, !fustiness, Panama, paraguay, Peru, Philippines, Poland, Portugal, Republic of Korea, Republic of Macedonia, Saint Christopher and Nevis, Saint Lucia Saint Vincent & the Grenadines, Slovenia, Spain, Suriname, Sweden, Taiwan, Tanzania, Thailand, Turks & Caicos Island, UAE, Vatican city-Holy See, Venezuela and Vietnam.)
US $ 25 has been fixed for 3 Countries/Territories (Japan, Singapore, and Sri Lanka)
Zero Visa fees have been decided for 19 Countries/Territories (Argentina, Cook Islands, Fiji, Jamaica, Kiribati, Marshall Islands, Mauritius, Micronesia, Nauru, Niue Island, Palau, Papua New Guinea, Samoa, Seychelles, Solomon Islands, Tonga, Tuvalu, Uruguay, and Vanuatu).
E-Tourist Visa holders can enter India through any of the 16 designated Indian Airports (Ahmedabad, Amritsar, Bengaluru, Chennai, Cochin, Delhi, Gaya, Goa, Hyderabad, Jaipur Kolkata, Lucknow, Mumbai, Tiruchirapalli, Trivandrum & Varanasi).
Countries eligible for e-tourist Visa:
Anguilla
Antigua & Barbuda
Australia
Andorra
Argentina
Albania
Austria
Armenia
Aruba
Bahamas
Barbados
Belize
Brazil
Bosnia & Herzegovina
Botswana
Brunei
Bulgaria
Belgium
Bolivia
Cape Verde
Colombia
Comoros
cote D'ivoire
Croatia
Czech Republic
Cuba
Cambodia
Canada
Cayman Island
Chile
Cook Islands
Costa Rica
Djibouti
Denmark
Dominica
Dominican Republic
Ecuador
El Salvador
Eritrea
Estonia
East Timor
Fiji
Finland
France
Gabon
Gambia
Georgia
Germany
Grenada
Ghana
Greece
Guinea
Guyana
Guatemala
Haiti
Hungary
Honduras
Indonesia
Ice land
Ireland
Israel
Japan
Jordan
Jamaica
Kenya
Kiribati
Laos
Lesotho
Latvia
Liberia
Liechtenstein
Lithuania
Luxembourg
Marshall Islands
Madagascar
Mauritius
Malta
Malawi
Finland
Malaysia
Mongolia
Monaco
Mozambique
Mexico
Micronesia
Moldova
Montenegro
Montserrat
Namibia
Niue Island Myanmar
Nauru
New Zealand
Nicaragua
Netherlands
Norway
Oman
Palau
Panama
Peru
Pland
Portugal
Palestine
Papua New Guinea
Paraguays
Romania
Republic of Korea
Republic of Macedonia
Russia
Saint Christopher & Nevis
Samoa
San Marino
Senegal
Serbia
Slovakia
Singapore
Solomon Islands
South Africa
Seychelles
Slovenia
Spain
St Lucia
St Vincent & the Grenadines
Suriname
Sweden
Sri Lanka
Swaziland
Switzerland
Thailand
Taiwan
Tanzania
Tajikistan
Trinidad & Tobago
Turks & Caicos Island
Tonga
Tuvalu
UAE
Ukraine
USA
United Kingdom
Uruguay
Vanuatu
Venezuela
Vatican City-Holy See
Vietnam
Zambia
Zimbabwe
E-Tourist Visa facility available at following Airports:
Ahmedabd
Amritsar
Bagdogra
Bengaluru
Bhubaneswar
Calicut
Chandigarh
Chennai
Cochin
Coimbatore
Delhi
Gaya
Goa
Guwahati
Hyderabd
Jaipur
Kolkata
Lucknow
Madurai
Mumbai
Mangalore
Nagpur
Pune,
Port Blair
Trichy
Trivandrm
Tiruchirapalli
Varanasi
Vishakhapatnam
E-Tourist Visa for Seaports:
Cochin
Goa
Mangalore
Mumbai
Chennai
However, the foreigner can take exit from any of the authorized Immigration Check Posts (ICPs) in India.
For more information please click on the below link