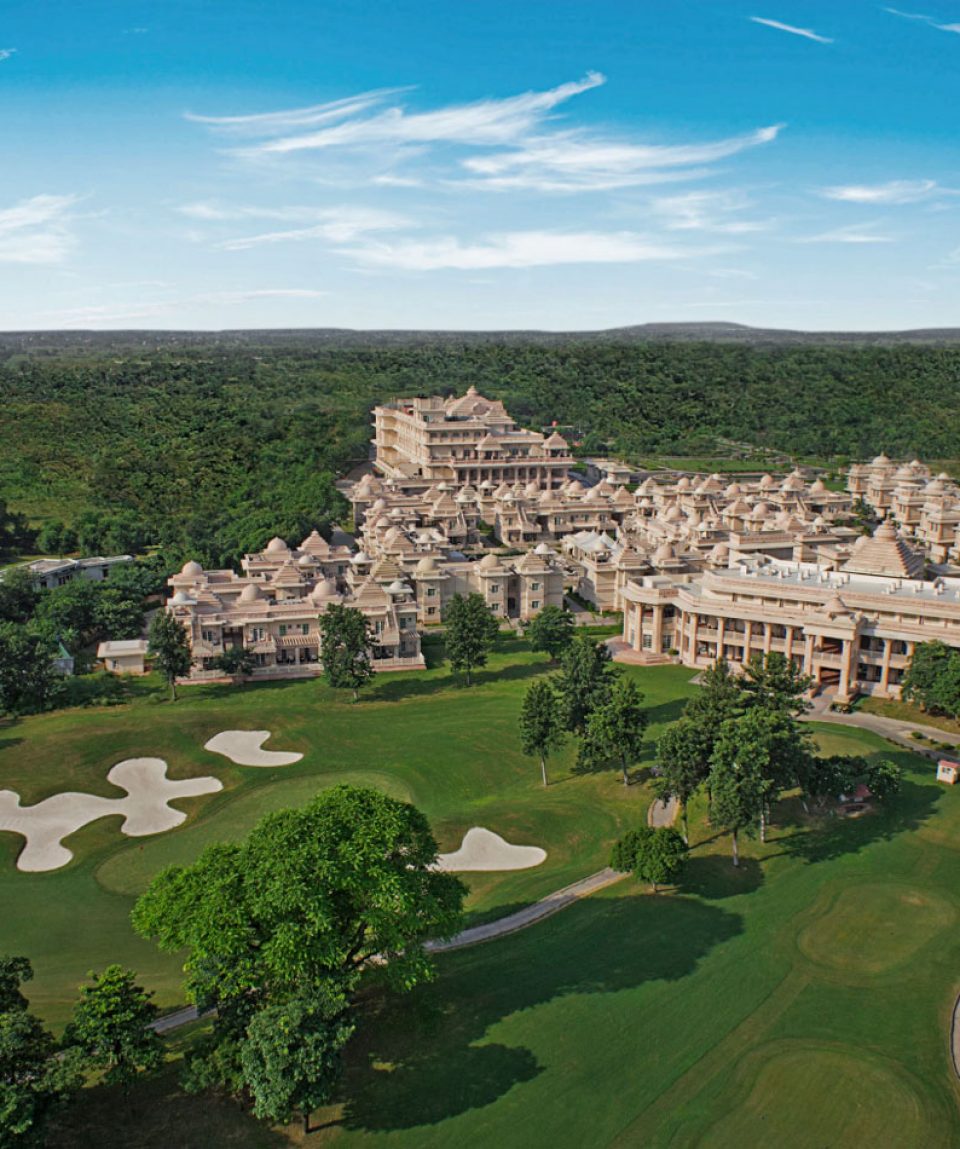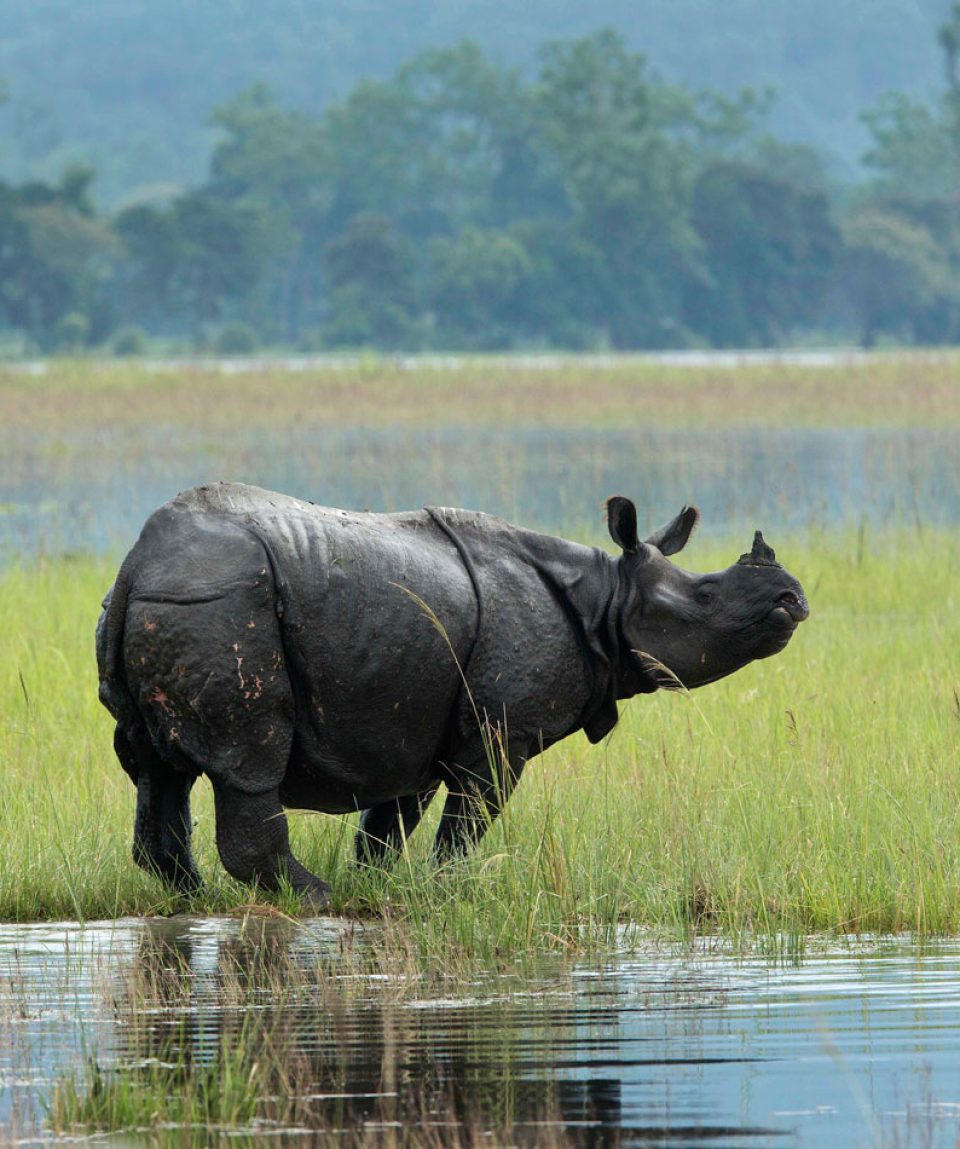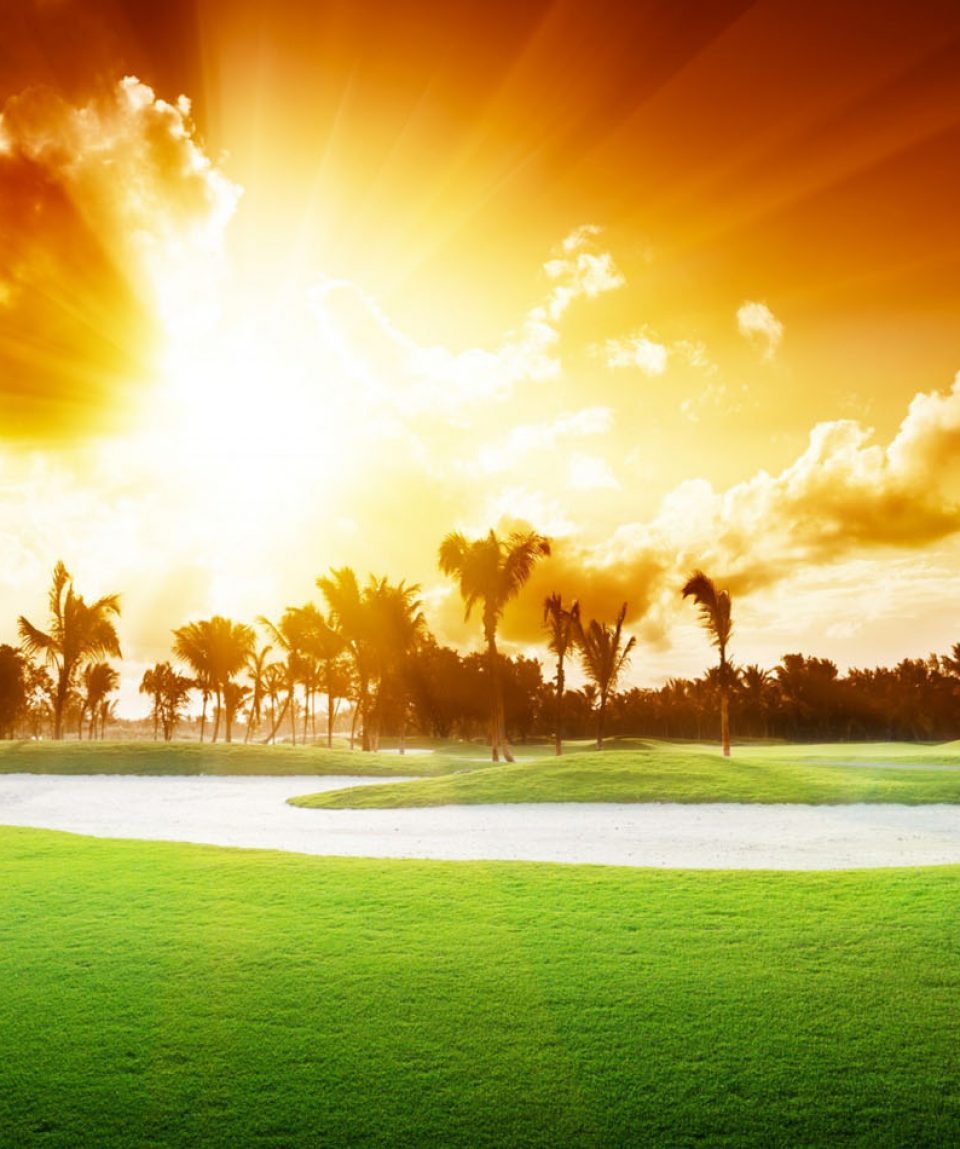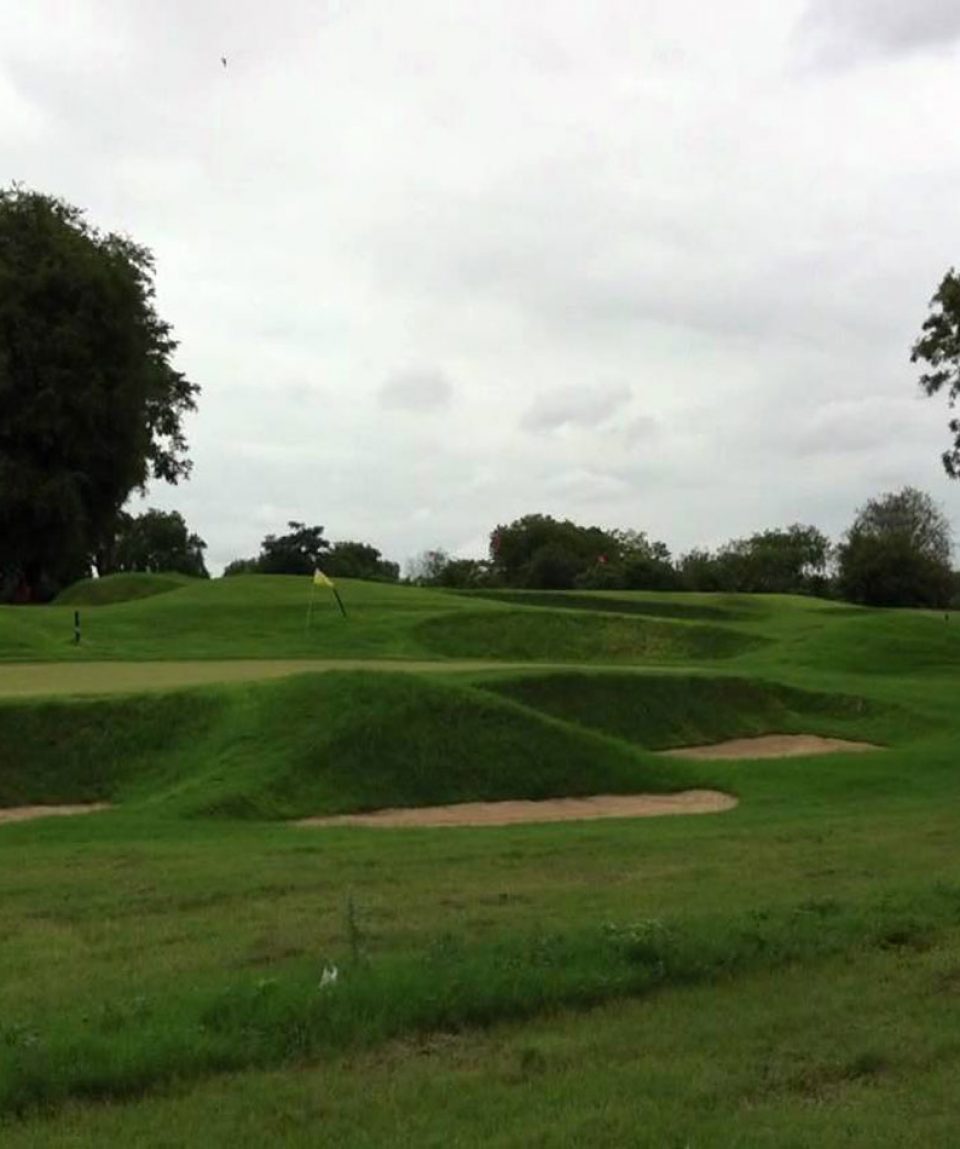 Golf & Wildlife
from Contact Us
Playing golf on the greens of rich heritage land is always an exclusive retreat. Golden Golfing Tour makes sure golfers get ample time to spend on the greens in the company of golden monuments. Golf Rounds at: Golden Greens Golf Course, Qutub Golf Course, Jaypee Greens, Rambagh Golf Club.
Vacation Style Holiday Type
All about the Golf & Wildlife.
Duration: 06 Nights / 07 Days
Location: New Delhi, Agra, Jaipur, Kolkata, Jorhat, Kaziranga.
Golfing on the greens of rich heritage monuments is always a great retreat. Golden Tour makes sure golfers get plenty of time to spend on the greens in the company of golden land. The golf connection with this tour begins in Delhi with an excursion to Quatab Golf Course, Located enroute to the Qutub Minar, the course's real claim to fame is that it was the first public course in India, introducing the 'pay and play' facility. The longest Indian golf course, Jaypee Greens is the next location to play on the choicest tees. This is an 18-Hole Golf Resort that is situated on the fringes of Delphi and was designed by the famous Greg Norman. The tour furthers in Agra where the tomb in white, Taj Mahal rests in peace. Next golf spot is in Jaipur's Rambagh Palace Golf Park. It is an 18-hole par 72 course. It overlooks the Moti Doongri Palace as well the Nahargarh Fort Overlooking Jaipur's palace and forts, golfing experience on this green park is an unmatched experience of playing on royal greens. Indeed, a golden opportunity to explore Golf Tour with Golden Triangle. Then next and last is Classic Golf Course, play a game there. This is the very first South Asian iconic championship course that has been designed by Jack 'Golden Bear' Nicklaus. This resort lavishly spans across an elaborate area of 300 acre expanse and is situated at the stunning Aravalli hills. This Golf Course has been designed with an International element to it and is situated on the Delhi outskirts, a little in distance from the Delhi-Jaipur highway.
Highlights of Tour:
Go golfing at the popular Qutab Golf Course at Delhi, Classic Golf Course at Gurgaon and Jaypee Greens at Noida
The secluded red sandstone city of Fatehpur Sikhri
Agra Fort and Taj Mahal
Experiencing the grand elephant ride at the Royal Amer Fort
The tour package Mapping at a glance
Day 1

Arrive in Delhi (By Flight)

On arrival at Delhi's International Airport, our representative will meet you as you exit the airport and transfer you to your hotel. Overnight at hotel.

Day 2

Delhi

After breakfast, you have the entire day to play golf at ITC Grand Bharat ; hosts signature golf course designed by the legendary 'Golden Bear' Jack Nicklaus, the most accomplished player in the history of the sport. This golf course is the cynosure of the golfing community and charms golfing virtuosos and enthusiasts alike.

Every masterstroke calls for skilled effort, dedication, and commitment. It's only fitting, then, that the game must be followed by some indulgence in the best of drinks and great food to boast about tales from the course. Golfers can celebrate victories and develop strategies for their next game at the Classic Golf & Country Club. This 52-seater member's Club House showcases the finest grills and premium spirits from around the world. There's no place quite like a Club House to get together with fellow players, build bonds and develop camaraderie. Overnight at hotel.

Day 3

Delhi

After breakfast at the hotel, spend the day at your leisure, golfing at ITC Grand Bharat.

Overnight at hotel.

Day 4

Delhi-Agra (233 Kms / 04 hours)

After breakfast, proceed to places of interest in Delhi. You will begin with a visit to Raj Ghat – the cremation ground of Mahatma Gandhi, also known as, Father of the Nation, as well as, President's Palace, the historical India Gate, Sikh Temple and Akshardham Temple.

Later in the day, drive to Agra and check into the hotel where you stay overnight.

Day 5

Agra

After breakfast at the hotel, you will drive to Taj Mahal – a world renowned Monument of love and a UNESCO world heritage site. Taj was built by Shah Jahan, one of the most popular Mughal emperors. Next, you will be accompanied to Agra Fort ; Mughal emperor Akbar's brainchild that employed 4000 workers and took 8 years!
Overnight at hotel.

Day 6

Agra – Jaipur (235 Kms / 05 hours)

After breakfast, you drive to Jaipur en route visiting Fatehpur Sikri ,which was once Mughal capital. Arrive Jaipur and rest in your hotel. Overnight at hotel.

Day 7

Jaipur

After breakfast at the hotel, you will be driven just outside Jaipur to the ancient capital of Amber to see the fabulous Amber Fort. Maharaja Mansingh, Mughal Emperor Akbar's most successful General, started the construction of Amber Fort in the 17th century. Before the City Palace was constructed in Jaipur, Amber was the seat of power. The fort is surrounded by fortified battlements and overlooks the Moat Lake. Ruins and remains are spread over the Aravalli hills and sprawling crenulated walls lattice the surrounding area. An elephant (alternatively by jeeps) will spare you the trouble of reaching up to the fortress.

Afternoon, sightseeing tour of Jaipur city. The highlights include the City Palace, which is an overwhelming complex of exquisite palaces, gardens and courtyards, decorative art and carved doorways. The palace museum houses collections of rare manuscripts, armoury, costumes, carpets and miniature paintings. Adjacently, you have Jantar Mantar or Astronomical Observatory made by the Maharaja of Jaipur, and is one of the five such astronomical wonders built by Sawai Jai Singh, serving accurate predictions even today! You will also have the opportunity to wander about the local markets.

Return to hotel after the sightseeing.

We can arrange a golf match at Rambagh Palace, should you wish for it. Overnight stay at the hotel.

Day 8

Jaipur- Kolkata (By Flight)

After breakfast, transfer to Jaipur airport to connect flight to Kolkata. Upon arrival, check into the hotel.

You city tour starts with Mantictolla Temple, Old British Buildings, University quarter, BBD sq., St. John Church, Eden Garden, Howrah Station and Bridge, New Bridge, drive around Fort William, National Library- Kalighat temple (from outside), St. Paul Cathedral, Indian Museum (if open—Closed on Monday), Evening visit local food market.

Overnight stay at the hotel.

Day 9

Kolkata

After breakfast, you drive to Royal Calcutta Golf Club, the 18 hole Golf Club established in 1829, making it the oldest club in India and first such club outside Great Britain. Play Golf at your leisure.

Evening, drive to Victoria Memorial to watch light and sound show between 06:15 pm. to 07:00 p.m. The show, titled as Pride & Glory – The story of Calcutta, is held both in English and Bengali and depicts Kolkata's past and present alongside its cultural heritage.

Overnight stay at the hotel.

Day 10

Kolkata- Jorhat ( By Flight)

After breakfast, transfer to Kolkata airport to connect flight to Jorhat. On arrival transfer to the hotel.
Overnight stay at hotel.

Day 11

Jorhat

After breakfast at hotel, you have the entire day to play golf at the Kaziranga National Resort.

It is situated in Jorhat, in a peaceful, serene, yet easily accessible location and is only 75 km from the world-famous Kaziranga National Park – a World Heritage Site declared by UNESCO. The course is conveniently set with colonial style cottages and a unique heritage bungalow known as "Burra Sahib's Bungalow" that is now the Club House. Fine dining, a wellness spa, indoor games and an uninterrupted view of the pristine surrounds and idyllic setting make this facility a "must visit" destination.

The challenging 18 hole, par 71 golf course in the midst of a tea garden is a first of its kind in the world and developed on a 150-acre site. The golf course, is designed by Mr. Ranjit Nanda, one of the leading Golf Course Architects in India and a prominent name in the International Golf scene.

The course is complemented by a unique two-sided driving range which accommodates up to 72 golfers at a time who play off natural turf. The 18 hole golf course has strategically conceived holes that challenge all skill levels. There is also a Golf Academy with professional coaching and a well-equipped Golf Pro Shop.

Overnight stay at hotel.

Day 12

Jorhat

After breakfast. Full day play Golf at Kaziranga Golf Resort.

Overnight stay at hotel.

Day 13

Jorhat- Kaziranga (90 Kms / 02 hours)

After breakfast, drive to Kaziranga. After arrival at Kaziranga, visit Kaziranga National Park. Jeep Safari in Evening. Then transfer to Hotel.

Kaziranga National Park – a UNESCO World Heritage Site, the park hosts two-thirds of the world's Great One-horned rhinoceros. Kaziranga also boasts the highest density of tigers among the protected areas in the world and was declared a Tiger Reserve in 2006. Though sighting tigers is difficult, because of the tall grasses that provide excellent camouflage, their presence can be felt everywhere by way of pug marks, kills and territorial markings. The park is home to large breeding populations of elephants, wild water buffaloes and swamp deer.
Overnight stay at hotel.

Day 14

Kaziranga-Jorhat-Delhi (By Flight)

After breakfast, elephant safari at Kaziranga National Park, then visit Tea Garden. Transfer to Jorhat airport to board a flight for onward journey from the airport of your choice.